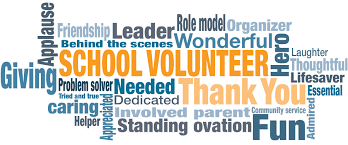 Volunteer Opportunities
PTSA has many events scheduled during the school year and will keep you updated of these opportunities.
All volunteers must be registered with Pinellas County School System. If you have been a registered volunteered with any Pinellas County School (elementary schools included), you do not need to fill out a registration form again. Although, you will need to log into PCS Portal and answer a few short questions to update your status.
PTSA requests all volunteers log their own hours in PCS Portal (Focus) https://focus.pcsb.org/volunteer/
Username (v.lastnamefirstinitial - example: v.brakked)
Password (Lastnameyearofbirth – example: Brakke1990)
Contact Meredith Pollard – SMS Family and Community Liaison (727-547-4520) if you have additional questions on registering as a volunteer or logging your volunteer hours.
Please click the form below to sign up for volunteer opportunities at SMS: