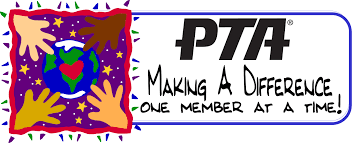 Join PTSA
MEMBERSHIP
https://seminolemiddle.memberhub.com/store
The PTSA Board meets the 2nd Tuesday of each month.
What is the SMS PTSA?
PTSA (Parent Teacher Student Association) is a non-profit association devoted to the educational success of students, the support of teachers, and the promotion of parental involvement here at Seminole Middle School.
What does the SMS PTSA do?
We promote membership to our association and recruit volunteers. We raise money to support our programs with an annual fundraiser in the fall, a spirit night event in the spring, collection of Box Tops and the sales of our spirit items. We coordinate grade level celebrations and support programs sponsored by Seminole Middle School. We also support SMS Staff with classroom grants, breakfasts and staff appreciation week through the efforts of our hospitality committee.
How do the funds we raise support SMS?
The funds we raise help to pay for PTSA programs and student grade level celebrations. We provide financial support to the Hawks Positive Events Program. We also provide financial support to staff, equipment, and school improvement requests that are submitted through our mini grant request program.
Benefits of joining PTSA:
Please visit Florida's PTA site for more information about membership benefits:
https://www.pta.org/home/About-National-Parent-Teacher-Association/Benefits-of-PTA-Membership/Save-Money-with-Member-Offers

PTSA Membership is only $10.00 per person (this is financial support and does NOT include any volunteer time)
Forms are located in the Seminole Middle School front office or open the attachment above.
Information about membership can be made through our Chairperson: