SMS PTSA 2020-2021 Reflections
What is SMS Reflections?
The Reflections Program allows students to explore six art areas by reflecting on a national theme. Each year, students in Pre-K through Grade 12 are recognized for bringing the theme to life through dance choreography, film production, literature, music composition, photography, and visual arts. Students submit their original work of art to Seminole Middle PTSA for initial judging. In Florida, local winning entries then advance to the council level before advancing to the state level.

SMS Reflections PTSA Chairperson:
Felicia Hills
The 2019-2020 theme "Look Within" will spark imagination and creativity in school and at home. Encourage your child to imagine, create and celebrate with Reflections during National Arts & Humanities Month this October.
January 2020 Update:
Christina Hills and Seminole Middle have move up to State Judging!!!
Go Hawks!!!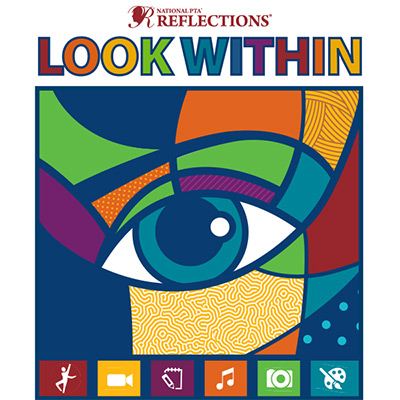 Seminole Middle School
8701 131st Street, Seminole FL 33776
727-547-4520